About Us
Genesys National Recovery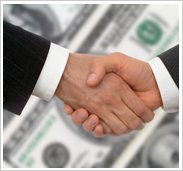 Genesys National Recovery has consistently been the most productive agency any of our clients have used. We are a fully bi-lingual operation with the latest systems and technology to get the best results possible on delinquent account recovery.
Genesys National Recovery Management increases your cash flow by collecting your company's delinquent accounts receivable. We specialize in the collection of Hospital, Medical and Health Club past due bills. With over 35 years on collection experience and always among the most effective producer for the companies that place their collection work with us.
Genesys has the best technology and the most experienced collection team in the industry. Our rates and results are the best in the industry.

13155 SW 134th St Suite 210,
Miami Fl 33186
Phones: 954-374-3555