Why Genesys
Specialty
Receivables Management and Collections. Increases their cash flow and profit by collecting non performing accounts receivables on a contingency basis. If we do not collect it costs you nothing…we work on a performance basis, we will recover your money faster.
Our Clients
Health and Fitness Clubs, Hospitals and Medical Centers, Doctor's offices, commercial collections.
Benefit
Increases our clients bottom line by recovering accounts that were not paying. No out of pocket expenses as we work on a performance basis. A fully bilingual staff with over 15 years in receivables management and collections, ready to recover your money.
Commercial Accounts
Bad checks, bills of cable, telephone, others. Genesys National Recovery has designed a special methodology for commercial collections with excellent results; here you can have an idea of how we do it. More information click here.

Talk to a
representative
Know!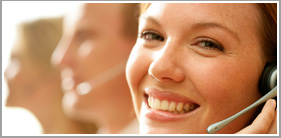 13155 SW 134th St Suite 210,
Miami Fl 33186
Phones: 954-374-3555